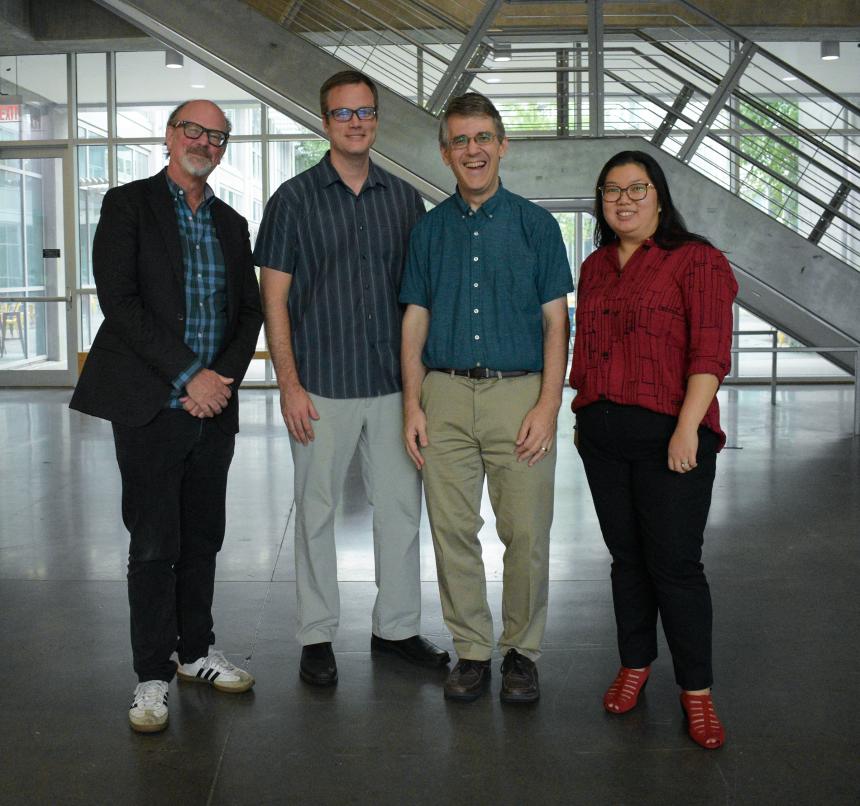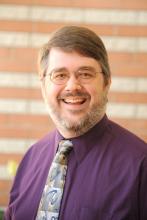 Dr. Adrian Childs
Associate Professor, Composition and Theory
Associate Director for Graduate Studies and Administration
Dr. Adrian P. Childs joined the UGA School of Music faculty in 2001. He holds bachelor's degrees in both mathematics and music from the Massachusetts Institute of Technology, and master's and doctoral degrees in music (composition and theory) from the University of Chicago. His composition studies include work with Peter Child, John Eaton, John Harbison, Andrew Imbrie, Marta Ptaszynska, Shulamit Ran, and George Tsontakis. Prior to his arrival in Athens, Dr. Childs taught on the faculties of the University of Chicago, the University of Wisconsin, and the University of Illinois.
Dr. Childs was a finalist in the 1999 Rome Prize competition. Among his other awards and honors in composition are an ASCAP Foundation Morton Gould Award and a Jacob K. Javits Fellowship from the U.S. Department of Education. His music has been performed extensively in North America and Europe and can be heard on the ACA Digital label.
Dr. Childs' theory work includes research in the area of transformational theory and interests in issues of post-tonal music and referential collections. His scholarship appears in the Journal of Music Theory and Music Theory Online. He is a founding member of the editorial board of the Journal of Mathematics and Music.
Dr. Childs is also active as a pianist and conductor, specializing in contemporary music.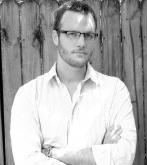 Dr. Peter Van Zandt Lane
Associate Professor, Composition
Director, Dancz Center for New Music
http://www.petervanzandtlane.com
Peter Van Zandt Lane is Associate Professor of Composition and Director of the Dancz Center for New Music at the University of Georgia Hodgson School of Music. He holds a BM in music theory and composition from the University of Miami Frost School of Music and MA and PhD degrees from Brandeis University. His composition studies include work with Melinda Wagner, Eric Chasalow, David Rakowski, and Lansing McLoskey. Prior to arriving in Athens, Dr. Lane taught at the University of Florida, Brandeis, Wellesley College, Massachusetts Institute of Technology, and Harvard.
A recipient of the 2018 Charles Ives Fellowship from the American Academy of Arts and Letters, Dr. Lane has received commissions from the Atlanta Chamber Players, Barlow Endowment, the Composers Conference, American Chamber Winds, Sydney Conservatorium Wind Symphony, Emory University Wind Ensemble, Transient Canvas, Dinosaur Annex Music Ensemble, and the SUNY Purchase Percussion Ensemble among others. His full length ballet composed in collaboration with Juventas New Music Ensemble (Boston) and The People Movers contemporary dance company (Brooklyn), HackPolitik, explores the unique topic of cyber-dissidence through live music, dance, and electronics. Bringing contemporary music and dance into the cross-section of art, technology, and politics, HackPolitik was the subject of features on BBC radio, Forbes, CNet, and Boston Magazine, praised by critics as "angular, jarring, and sophisticated . . . very compelling . . . Ballet needs live music, and this one offered it at the highest level." (Boston Musical Intelligencer). The NYC run of the ballet was a New York Times Critic's Pick, hailed as "refreshingly relevant." (New York Times).
Composing primarily for chamber ensembles, wind ensembles, and orchestras, Dr. Lane often integrates electronics into works alongside traditional instruments.  He has been composer-in-residence at Copland House, Yaddo, MacDowell Colony, the Atlantic Center for the Arts, the Virginia Center for the Creative Arts, and Composers Now at the Pocantico Center. His music has been performed by the Cleveland Orchestra, International Contemporary Ensemble, Lydian String Quartet, Ensemble Signal, Triton Brass, East Coast Composers Ensemble, Xanthos Ensemble, quux collective, Freon Ensemble, the New York Virtuoso Singers, and a number of college and university ensembles.
Festivals and conferences that have programmed Dr. Lane's compositions include the Sound and Music Computing Conference (Copenhagen), Festival of Contemporary Music in San Francisco, June in Buffalo, the Wellesley Composers Conference and Chamber Music Center, Festival Miami, SEAMUS, New Gallery Concert Series, Third Practice, Forecast Music, the Leonard Bernstein Festival of the Arts, Boston Cyber-Arts, and 12-Nights Music and Art (Miami). An avid advocate for new music, Dr. Lane has performed as a bassoonist in a number of contemporary music ensembles, participating in the commissioning and premiering of several new chamber and electroacoustic works. Recordings of his music are available on Parma/Navona Records, New Dynamic Records, and Innova Records.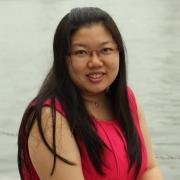 Dr. Emily Koh
Associate Professor, Composition
http://www.emilykoh.net
Emily Koh is Associate Professor of Composition at the Hugh Hodgson School of Music, University of Georgia. Dr. Koh holds a Ph.D. in Music Composition and Theory from Brandeis University, MM degrees in Music Composition and Music Theory Pedagogy from the Peabody Institute, Johns Hopkins University, and a BMus(hons) in Composition from the Yong Siew Toh Conservatory of Music, National University of Singapore. Prior to moving to Athens, Dr. Koh taught at Harvard, MIT, Brandeis, Longy School of Music (Bard College) and Walnut Hill School for the Arts.
Dr. Koh is a Singaporean composer whose music reimagines everyday experiences by sonically expounding tiny oft-forgotten details. In addition to writing acoustic and electronic concert music, she enjoys collaborating with other creatives in projects where sound plays an important role. Described as 'the future of composing' (The Straits Times, Singapore), she is the recipient of awards such as the Copland House Residency Award, National Arts Council Young Artist Award, Yoshiro Irino Memorial Prize, ASCAP Morton Gould Young Composer Award, Prix D'Ete, and PARMA competitions; commissions from the Opera America, Barlow Endowment for Music Composition, Composers Conference at Wellesley College, Singapore Symphony Orchestra, Left Coast Chamber Ensemble, Dinosaur Annex Music Ensemble; and grants from New Music USA, Women's Philharmonic Advocacy and Paul Abisheganaden Grant for Artistic Excellence. She has been a fellow at the American Composers' Orchestra Earshot Program, MacDowell Colony and Avaloch Farm Music Institute.
Dr. Koh's works have been described as "beautifully eerie" (New York Times), and "subtley spicy" (Baltimore Sun), and have been performed at various venues around the world in Singapore, Malaysia, Thailand, Vietnam, Hong Kong, Macau, Taiwan, Japan, South Korea, the Netherlands, Italy, France, Switzerland, Finland, Israel, the United Kingdom, Canada and the United States by acclaimed ensembles and performers such as Talea Ensemble (USA), Ensemble Dal Niente (USA), New York New Music Ensemble (USA), Signal Ensemble (USA), Boston New Music Initiative (USA), New Thread Quartet (USA), Acoustic Uproar (USA), LUNAR Ensemble (USA), East Coast Contemporary Ensemble (USA/Europe), Avanti! (Finland), Israel Contemporary Players (Israel), Sentieri Selvaggi (Italy), the Next Mushroom Promotion (Japan), Chroma Ensemble (UK), The Philharmonic Orchestra (Singapore), Dingyi Music Company (Singapore) and Chamber Sounds (Singapore) among others. Her works can be heard on the Ravello, New Focus and XAS record labels, and is published by Babel Scores (Europe) and Poco Piu Publishing (USA). 
Dr. Koh is also an active double bassist and arts administrator. She is a core member, composer fellowship mentor and double bassist of ensemble vim (Atlanta GA) and is a member of the artistic advisory boards of Dinosaur Annex Music Ensemble and the Indictus Project. She is a member of ASCAP.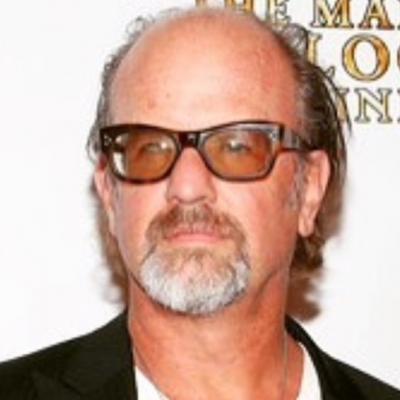 Tom Hiel
Assistant Professor, Commercial Music and Media
Tom Hiel is an Award Winning Composer for Film, Television, and other Media. He started playing the piano when he was 4 years old, and subsequently started writing his own compositions. When he was just 13 years old, he won a 1st place award for his Concerto for Piano and Orchestra, from the Minnesota Music Teachers Association, competing in the High School Division.
Hiel went on to tour the country with his solo piano, and cinematic synthesizer compositions before settling in Los Angeles. Early breakout films Dark Side of Genus, and Swimming With Sharks led to work on the Hit TV Show, The Practice. Other work on orchestrating, and providing additional music for such films as Red Eye, Angel Eyes, Cursed, Dangerous Lives of Altar Boys, Rugrats in Paris, Rugrats Go Wild, and others. Other notable films include A Plumm Summer (Henry Winkler, William Baldwin, Brenda Strong), Under Still Waters (Clifton Collins Jr, Jason Clarke, and Lake Bell), and the ESPN Documentary The ' 51 Dons.
Hiel has an MFA in Composition from California Institute of the Arts. Having lectured at UCLA, Loyola Marymount, CalPolyPomona, and the Los Angeles College of Music, Hiel is currently the Assistant Professor of Commercial Music and Media at the University of Georgia's Hugh Hodgson School of Music.