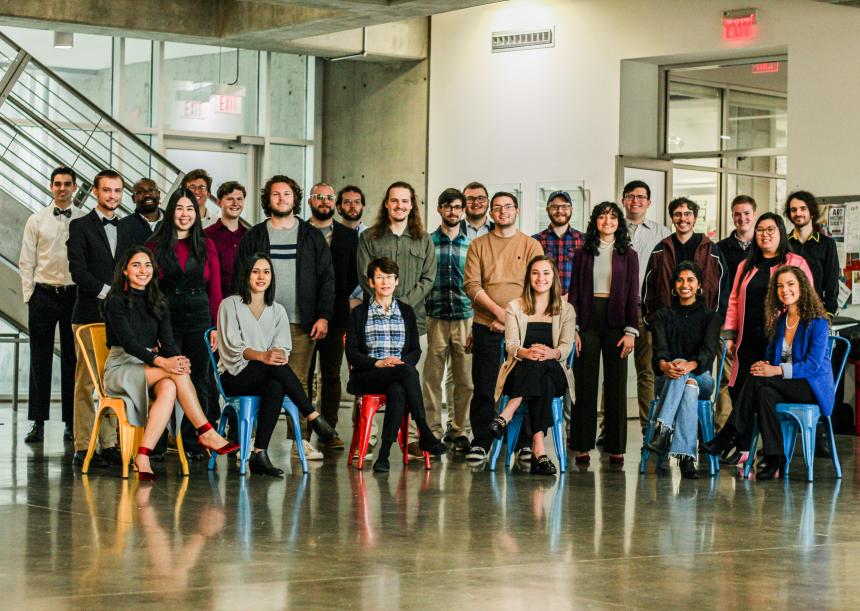 The Roger and Phyllis Dancz Center for New Music is the home of the Music Composition area at the University of Georgia's Hugh Hodgson School of Music in Athens, Georgia. The Dancz Center facilities feature a modular black box theater and three electronic music studios, all interconnected via a network of video and audio feeds to form a robust space for the creation, performance, recording, and dissemination of 21st century music and multimedia artworks. 
Music Composition at UGA
The Hugh Hodgson School of Music at the University of Georgia (UGA) offers the following degrees for composition study — B.M. in Composition, M.M. in Composition and D.M.A. in Composition. Student composers at UGA form a vibrant creative community, engaging in composition seminars, coursework in theory and analysis, workshops, masterclasses, and performance opportunities within and outside the university, in addition to weekly lessons with the composition faculty, Dr. Adrian Childs, Dr. Emily Koh and Dr. Peter Van Zandt Lane. Students also have the opportunity to take classes and lessons in media and commercial music composition with Thomas Hiel, as well as lessons in jazz composition with Dr. Greg Satterthwaite and James Weidman.