Rote Hund + D@wgbyt3s Collaboration Concert (Spring 2019)
Photos from the Rapido! Composition Competition Southeast Division
Presented by the Atlanta Chamber Players, UGA composers Ben Robichaux (who just earned his DMA) and Badie Khaleghian competed in the semi-finalist round on November 14th, 2018.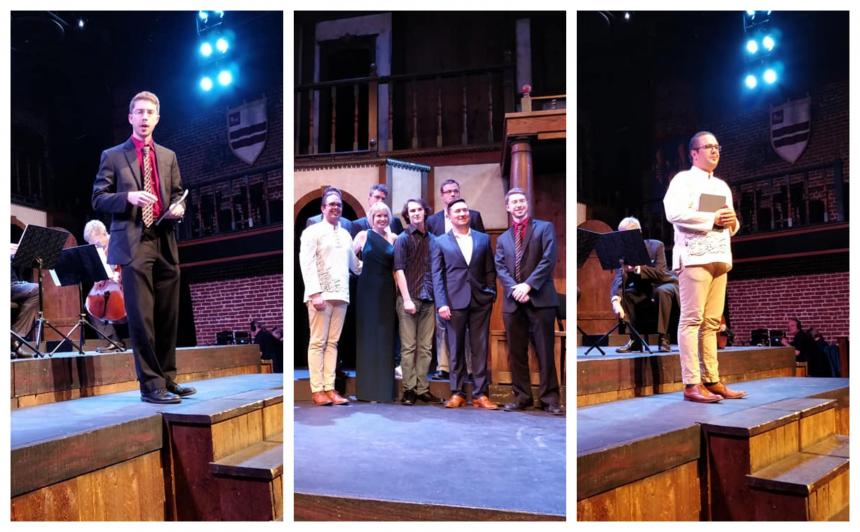 Photos from UGA's Loop 10 Concert: For the Earth
Presented in September at the UGA Integrative Conservation Conference at the Georgia Center.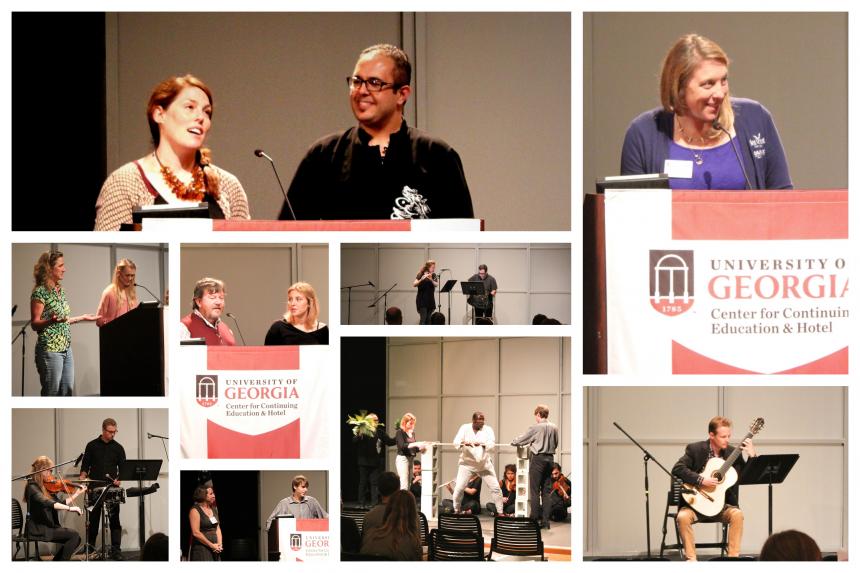 Apaçi: A Refugee Story
Written by UGA student composer Badie Khaleghian.
Apaci: A Refugee Story is about Basir Khamooshi, his wife, Noura, and their young daughter, Nila, who have been stuck in Turkey as religious refugees, and cannot come to US to join the rest of their family due to the recently imposed Muslim ban, even though they are Baha'i and they left Iran as a consequence of religious persecution by Iranian government. Basir used to be a professional classical cello performer in Iran, but now he works in a wood factory in wood cutting. This documentary is produced to share their story as an example and change the idea of refugees being a treat. We expect to open a new conversation about immigration, refugees, and refugee rights.
---
Spring 2018 Highlights
This past year was an exciting one for new music at the University of Georgia Hugh Hodgson School of Music!
In February the Dancz Center hosted the Southeastern Electroacoustic Composers Collective for an evening of premieres by regional composers to a full house. In March, we had a visit from Robert Spano and the Atlanta Symphony Orchestra for a reading session of UGA student composers' works. We also hosted guest performances, worksops, talks, reading and recording sessions with Departure Duo, Nois Saxophone Quartet and guest composers Xi Wang and Joel Love.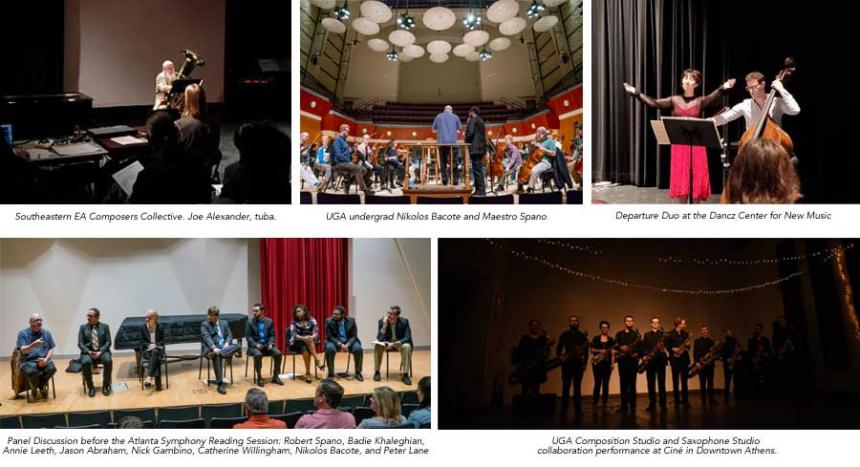 Archives: Loop 10: Exhibition
New compositions by UGA student composers inspired by and premiered alongside paintings at the Georgia Museum of Art. September 22, 2016.
YouTube Playlist includes works by Badie Khaleghian, Rachel Elizabeth Matthews, Jason Abraham, Kathryn Koopman, Hanna Lisa Stefansson, Monique Osorio, and Nathan Trivers.
More media (including recent concert livestreams) may be found at our Dancz Center Facebook Page: